German Potato Salad - the Real Deal
Well at least it was in our family. This recipe was my grandma's and it's the only one I'll eat (about every 5 years). It's not the most heart healthy recipe in the world, but oh, the memories it brings back. This is how grandma wrote it out.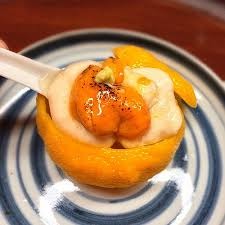 Excellent!! I only used 1/8cup of sugar, because I love vinegar, but this recipe is sooo tasty!
Place unpeeled potatoes and water in saucepan and bring to boiling point at high heat.
Turn to low heat and cover.
Cook 25 to 30 minutes longer or until potatoes are tender.
Drain and cut into thin slices.
SAUCE:.
Cut bacon into small pieces, brown, then remove from drippings.
Add more bacon fat to make 1/2 cup.
Blend sugar, flour, salt and pepper in a small bowl.
Add to bacon drippings and stir to make a smooth paste.
Add vinegar and water.
Bring to a boil for 2 to 3 minutes, stirring constantly.
Combine the hot sauce, sliced potatoes and onions.
Let stand at room temperature 2 to 4 hours.
Sprinkle with bacon pieces just before serving.