German Pancakes (From the Mennonite Treasury of Recipes)
-Sylvie-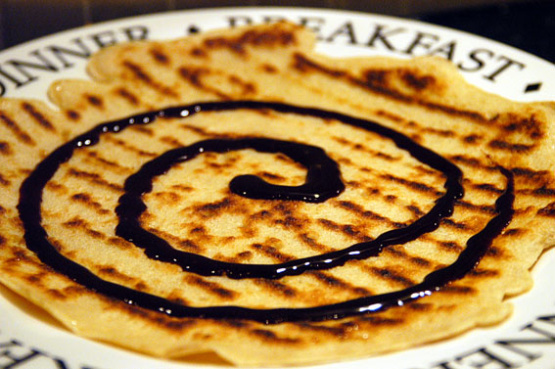 These are very thin pancakes and they are a real favourite of my kids! I usually have to make a double recipe to make sure my husband and I will get some too! My kids love these and in Mennonite tradition these are eaten as a supper! Funny eh?

My mother in-law made these for supper too. Larger batch. Served them with cottage cheese and applesauce. Everyone loved them, but we all held back on eatting them all. She'd make pancake noodle soup with left overs. Roll the pancakes up and cut thin ribbons, add to hot chicken broth and season with Maggi. This is whyI put this recipe in my Soup cook book.
Mix all together with a mixer or by hand until free of lumps.
Spray frying pan with "Pam" and heat over high heat until hot.
Reduce heat and pour approx 1/3 cup of batter in center and tilt to cover entire bottom of pan.
When small bubbles form and bottom begins to brown, flip and cook other side.
We like to eat these sprinkled with sugar and rolled up.