Anonymous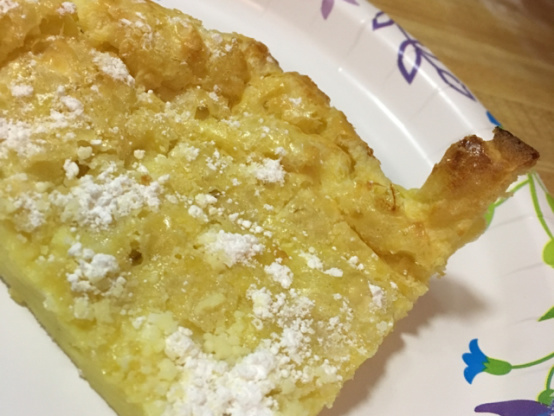 This is a puffy pancake,with a sweet taste.

This is the second time I have made this recipe and we just love it. I added cinnamon and sliced an apple over the batter before putting it in the oven.
Preheat oven to 400 degrees.
Place butter in 9x13 baking dish and place in oven to melt butter,tilt to coat bottom of pan.
Place remaining ingredients in blender jar,blend until smooth.
Pour into buttered baking dish.
Bake for 20 minutes or until golden.
Sprinkle with powdered sugar,cut into squares,serve warm.
Serve with favorite syrup.