German Cinnamon Jumbo Cookies
Jeri S.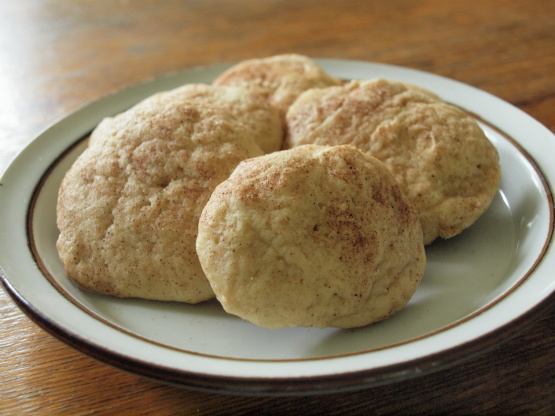 Yummy cinnamon sugar cookie!! We love these made in a 3 inch size cookie. Easy to mix, bake and EAT!
Mix sugar, shortening and eggs together.
Gradually add dry ingredients along with milk.
Drop by spoonfuls onto cookie sheet.
Mix together cinnamon and sugar topping; sprinkle on each cookie.
Bake at 350° for 13 minutes.