Brenda.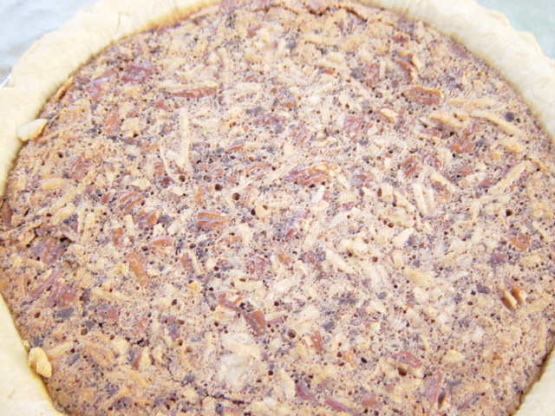 This is my adopted recipe. I haven't made it yet.

The recipe was easy to make although I would recommend using deep dish pie shells. The regular pie shells overflowed. Also, it didn't seem like it cooked completely - I even cooked the pies for an extra 10 minutes. I even stored them in the refrigerator. They were more of a pudding consistancy in the middle - VERY RICH. If you don't LOVE chocolate you probably won't want more than a bite or two.
Melt the margarine and set aside.
Combine the sugar and baking cocoa in a bowl.
Stir in the evaporated milk, eggs, melted butter or margarine, and vanilla, blending well.
Stir in the coconut and pecans and turn into two unbaked pie shells.
Bake in a 350°F oven for 40 minutes or until set around the edges.
Cool on racks.