Annacia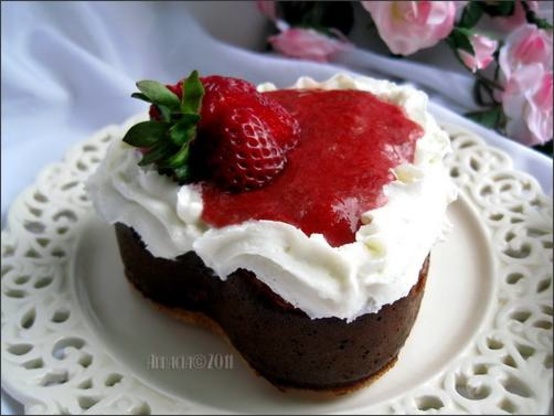 My Aunt received this recipe when she was living in Germany years ago. It is awesome! Hard to mess up, easy to change the flavor. I can't eat store bought cheesecake anymore, because this recipe has me spoiled. It is very important that the cream cheese be allowed to soften to room temperature so that the cheesecake will be creamy. The recipe listed is for a plain cheesecake, you can make any flavor though, by using different extracts, or adding berries, chips, etc, or by topping with pie filling, etc. I usually have a little bit of the crust left over. I have found that the top doesn't crack in a 13x9 glass baking dish, but it does crack when baked in a springform pan. If you aren't going to be topping it with something, you could throw a dish of water in the oven while the cheesecake is baking to help prevent the cracking. I never do.

This is outstanding. I made a small sized cake as I'm the only one in the family that likes cheesecake (YAY!). The sides browned enough to look like chocolate but when it was cut the center was a perfect creamy vanilla. I topped mine with a strawberry rhubarb sauce using rhubarb cut outside my back door and straight onto the chopping block. I also added a touch of Goldschlager to it and, oh my, what a fabulous combo! Made for ZWT7 and Witchin Kitchen.
For the crust: Cream butter, sugar, and egg; add flour. Spread in the bottom of a 9" spring form pan and bake for 5 minutes at 450, remove and cool slightly.
For the filling: Cream the cream cheese, add sugar slowly, and vanilla. Cream in eggs one at a time, add milk and flour.
Pour onto crust, and bake 10 minutes at 450; reduce the heat to 250 and bake an additional 60 minutes (or until center tests done.).
Cool to room temp, then refrigerate until chilled. Serve cold.
Note: My mom just tosses all of the ingredients into the mixer at once, but I think it comes out creamier if you mix them as listed.