Geri Halliwell's Weight Loss Express!
Pneuma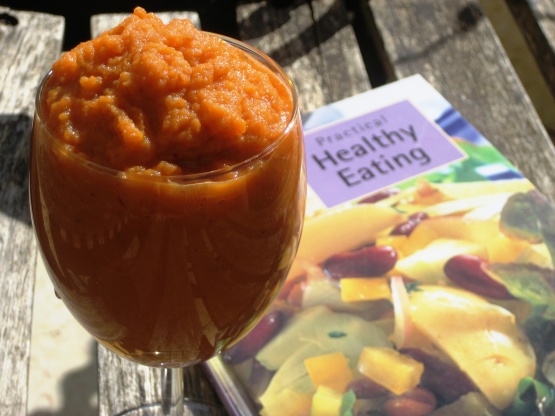 Found the recipe in the 'Thursday' magazine. It mentioned that cucumber and parsley are natural diuretics that rid the body of excess water. Ginger is thermogenic- it helps the body to produce heat and burn calories!

Top Review by Pneuma
I'm sorry, I tried to like it when I made it but didn't find the taste enticing. It's like having carrot/apple shake with green veggies in it (which it is). Also, I find it more of a laxative than a diuretic. I guess that's what it means by weight loss express.
Blend all together and have immediately.