DuChick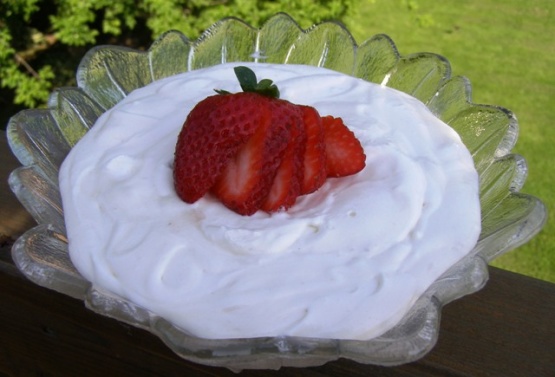 This is from the cookbook Mims' Gems. "This is a great dip to serve with fresh fruit, especially strawberries!" I estimated the number of servings, but this makes a lot of dip. Each serving is 2 Weight Watchers points if you use the fat free versions of the milk, cream cheese, and whipped topping.

I don't know who Gerald is, but please thank him for me! I was in search of a recipe that used sweetened condensed milk since I had half a can leftover from another recipe. I halved the ingredients here and it was superb with my cut-up fruit!! I used all fat-free ingredients, and no one knew the difference. It made eating fruit seem sinful. :)Thanks for posting!
In a mixing bowl, whip condensed milk and cream cheese until smooth.
Add powdered sugar, vanilla and whipped topping.
Stir until smooth. If mixture is too thick, add a small amount of canned milk.