alligirl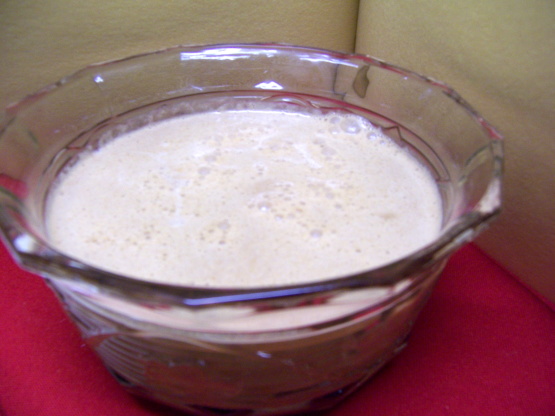 A quick easy dressing - great for green salads, noodles or as a dipping sauce. Can use crunchy or smooth peanut butter. Crunchy adds great texture.

It went together really quickly...a huge plus! I only used the first cup of pineapple-orange juice; found I didn't really need the rest...It was a little citrus-y; I added 1/2 tsp. of sesame oil and may try a little more peanut butter, but, it was good, as is....Thanks, KelBel...
Heat 1 cup juice in microwave for 1 minute. Add to the peanut butter to incorporate.
Add remaining ingredients until smooth.
Add additional juice until you reach desired consistancy.