From "Cooking Up A Storm" cookbook. Great for when fresh peaches are in season!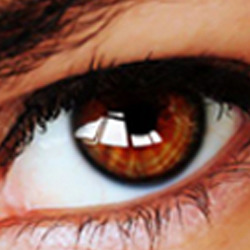 Made with eight medium sized peaches ~ I substituted two tablespoons flour for the quick cooking tapioca. My peaches were not very flavorful and I believe they would have tasted sweeter if I had reduced the lemon juice by half. Tagged for PRMR July/August 2013 (with extension due July 20th).
Combine 1/2 cup flour, brown sugar, and cinnamon in a medium bowl; stir well. Cut in 1/4 cup butter with a pastry blender until topping mixture is crumbly. Cover and chill. This will be your topping.
Combine 1/3 cup sugar, tapioca, and nutmeg in a large heavy saucepan; stir well. Stir in peaches and lemon juice. Cook, uncovered, over medium-high heat, stirring frequently, 6 to 8 minutes or until the mixture is slightly thickened and bubbly. Spoon into a greased 8-inch square baking dish. Set aside and keep warm.
Combine sour cream and soda in a small bowl; stir well. Let stand at room temperature for 10 minutes. Beat 1/4 cup butter at medium speed of an electric mixer until fluffy; gradually add 1/3 cup sugar, beating well. Add egg, beating well. Add the sour cream mixture and vanilla, stirring until blended.
Combine 3/4 cup flour, baking powder, and salt; add to the creamed mixture. Mix at low speed just until blended. Spoon the batter over the warm peach mixture. Sprinkle the chilled topping mixture over the batter.
Bake at 375° for 25 to 30 minutes or until a wooden pick inserted in the center comes out clean. Let stand 10 minutes. Serve warm with ice cream.