Bobtail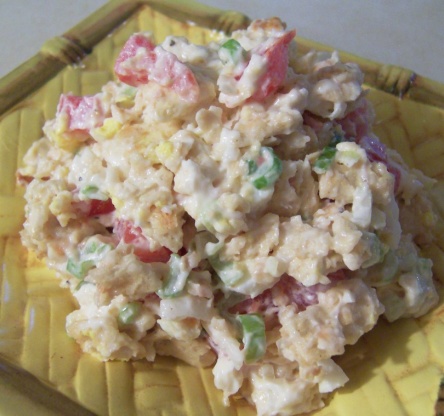 This is new to me, thought you might like to try it! One package of saltines is about 40 crackers.

This is an amazingly simple and good salad. Great for BBQs. DO NOT MAKE IN ADVANCE, the crackers will get soggy. If you want to take it to a pot luck, mix the veggies and mayo together in the bowl and carry your croakers separately. Then you can add them in just when it is ready to be served.
In a medium size bowl, coarsely crush the crackers with your hands- you should have big cracker pieces.
Add the remaining ingredients, mix well, and serve immediately.
Season, to taste, with salt and pepper.