George's Oven-Fried Chicken by Judy- Jude
I have made this recipe in the past and I am posting it in honor of Judy- Jude. Also posting for the "Cookathon" in memory of her (Jan, 09). She had many favorite recipes, however, this one by her father she really liked. I refer to it as KFC Judy D's Father's Recipe. It is very good.
Directions
Heat oven to 425 degrees.
Wash chicken and pat dry.
Mix flour, salt, paprika, poultry seasoning and pepper.
Place in a 13"x9"x2" pan with shortening & butter in the oven, melt the shortening & butter.
Place chicken skin side down in melted shortening & butter.
Bake uncovered for 30 minutes.
Turn chicken; cook 30 minutes longer or until thickest pieces are fork tender and juices run clear when pierced.
NOTE:. This recipe is basically written as is, which I had received from Judy. She has also substituted skinless chicken pieces. And I have often added more spices, to make it similar to Kentucky Fried Chicken -- and used boneless chicken as well. Enjoy, it is a very good recipe and a withh a nice KFC taste as well.
Reviews
Most Helpful
This chicken turned out perfectly! I loved the very crispy outside. It's not the healthiest way to cook chicken, but it's sure delicious!! The seasoning mixture gave the chicken great flavor, too. FYI - The directions don't mention dredging the chicken in the flour mixture before putting into the pan. Thanks for the yummy chicken recipe. Finger-lickin' good!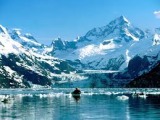 I have been on a quest to find the greatest oven-fried chicken - crispy on the outside and moist and tender on the inside. This is one of my 2 favorites so far. I made just thighs and it was wonderful. Even my grandson who is not a fan of fried chicken (go figure, lol) loved it and had more. Thanks Skipper/Sy for sharing your friend's great recipe. Made for All You Can Cook Buffet Tag.

I somehow missed the cookathon in remembrance of Judy-Jude so decided to prepare this recipe and the other chicken recipe she shared with you #349037 in her honor. I'm so very glad I did. This is wonderful chicken - very crispy on the outside and juicy on the inside - and a nice blend of seasonings. My entire family enjoyed it. I reduced the oven temperature to 400F so that I could put both types of chicken in the oven simultaneously. It still came out marvelous. Thank you for posting Skipper/Sy. May Judy-Jude live on in the hearts of those who love her.