Sara 76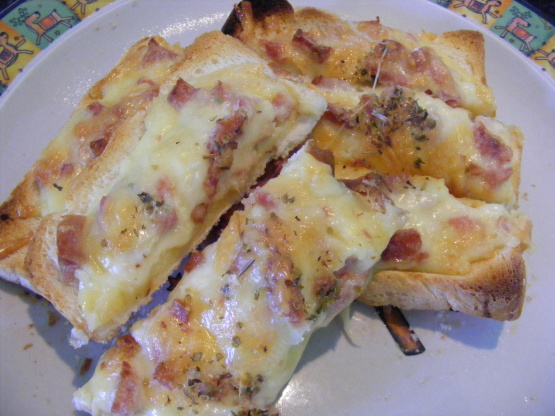 This is something my son loves for lunch! If you like sauces (which he doesn't!) just spread the toast with tomato, barbecue, or sweet chilli sauce before you add the topping.
Lightly toast the bread, and spread with sauce if you are using it.
In a large bowl, mix together the eggs, garlic, cheese, and bacon.
Place spoonfulls on the toast, and spread out to cover the toast.
Sprinkle with oregano, and bake at 200C for 15 minutes, or until golden brown.