George Washington's Mother's Ferry Farm Maple-Honey Sauce
loof751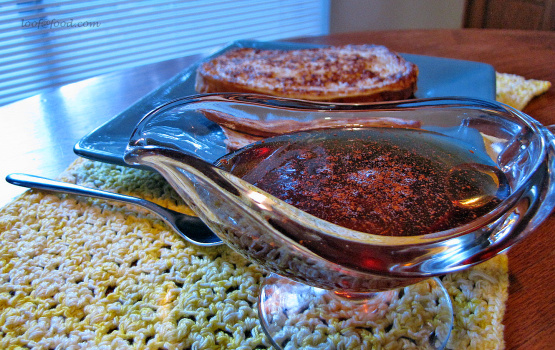 An historical recipe. Ferry Farm was first American president George Washington's boyhood home, and Ferry Farm Sauce was a specialty of Washington's mother Martha Ball Washington. The sauce was served with rice waffles which were an old Virginia classic that originated during colonial times.
Heat the honey and the maple syrup together slowly over hot water.
Remove from heat and blend in 1 teaspoon cinnamon.
Pour into a small pitcher or jug and serve warm over waffles or pancakes.