Barb G.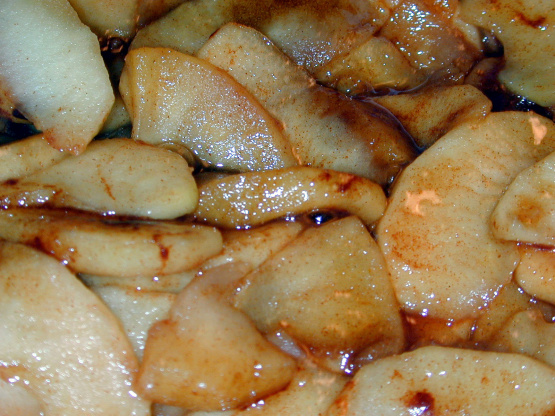 This recipe is from "Busy Woman's Cookbook". Authored by Sharon and Gene McFall.
Melt butter in skillet.
Slice apples and put in skillet.
Cover and cook until half done (10 minutes).
Add sugar and stir.
Cover and cook until desired consistency.
Stir in cinnamon and cook for 2 to 3 more minutes.