Gegrillte Bratwurst (Grilled Bratwurst)
teresas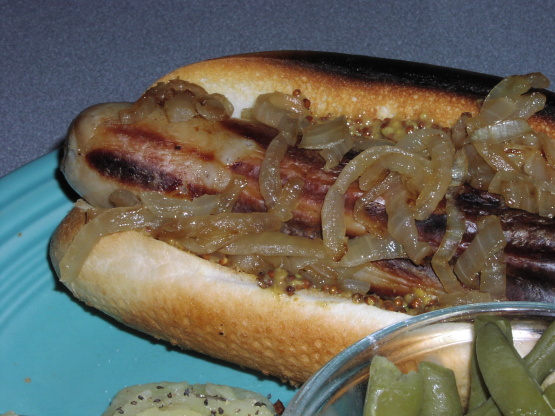 A German recipe that I adopted.

Top Review by Melany
came out funny tasting. i think it was the cloves. the flavors just didnt mix.
Place bratwursts, beer, onion, peppercorns, and cloves, optional in a 3-quart saucepan. Simmer for 10 minutes, drain.
Grill bratwursts 2 to 5 inches from charcoal about 10 minutes, and sprinkle with water while browning to crisp skin.
Serve in hard rolls with German style mustard.