KateL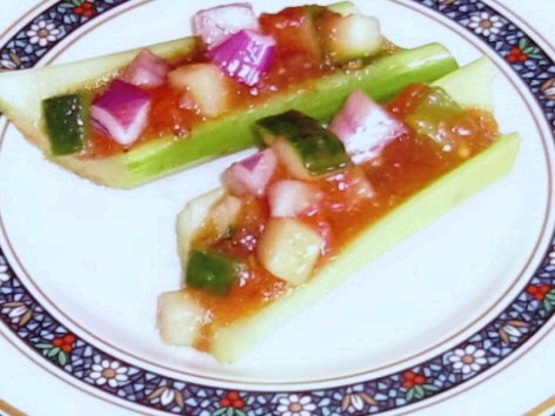 Posted as I prepare for the upcoming World Tour 4, this is a take-off of a traditional Italian soup. Preparation time does not inclued time needed to chill & meld the flavors.

Simple to make and simply delicious: a great blend of flavours! I made only two itsy-bitsy changes: I added 3 cloves of minced garlic and I used roasted red pepper instead of the green pepper. No way that this would serve 20, however, unless they were particularly timid individuals! Three of us knocked this off in no time - spread on crusty ciabatta! Thanks for sharing this great recipe! Made for the Vegan Swap.
Combine all ingredients in a bowl & cover.
Chill in refrigerator at least 1 hour before serving.