Gatorbek's Spinach Artichoke Dip
2Bleu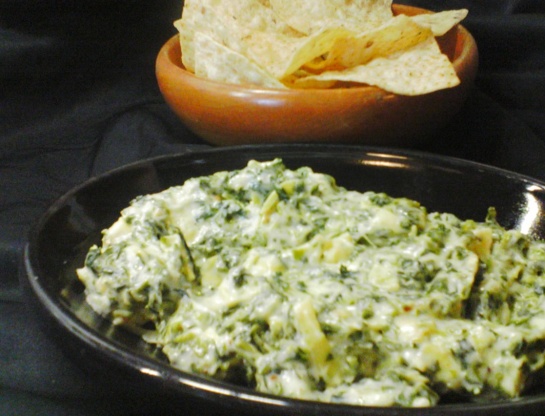 Yes, another one - this is my version of all the other ones out there. This is perfected to my family's tastes.

This is my favorite spinach artichoke dip I've had! It was simple to put together and full of flavor and I loved the texture. Very popular among my guests. Thanks for sharing!
Preheat oven to 350°F.
Thoroughly mix the mayonnaise, cream cheese, spinach, Parmesan, artichokes, mozzarella, garlic, and red pepper flakes.
Pour mixture into a medium casserole dish.
Bake about 30 minutes until browned and bubbly.
Sprinkle with paprika and serve with pita chips, tortilla chips, or crisp toast.