Gatorbek's Breaded and Fried Tilapia
gailanng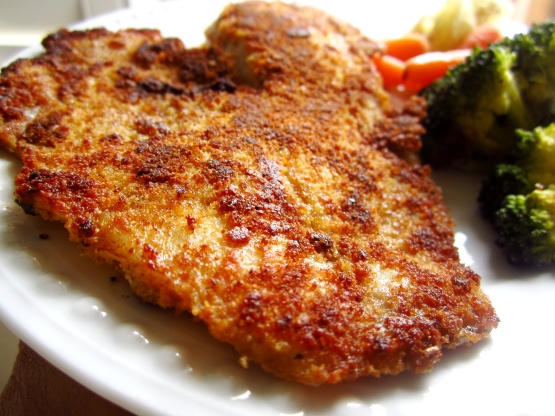 The spicy breading gives this dish a kick without overpowering the mild tilapia flavor. Excellent with a good remoulade sauce!

Without thought to caloric intake is the very best way to eat this for lunch.
In a pie plate, lightly beat eggs with mayonnaise.
Combine dry ingredients (bread crumbs, onion powder, mustard, cayenne, garlic powder, Old Bay, and S&P) in another pie plate.
Over medium-high heat, heat oil and butter in a large, heavy skillet.
Dip fish in egg mixture, then dredge through bread crumbs.
Place in hot oil and fry until done, 2-3 minutes per side or until fish flakes easily.
Serve immediately.