Tom M.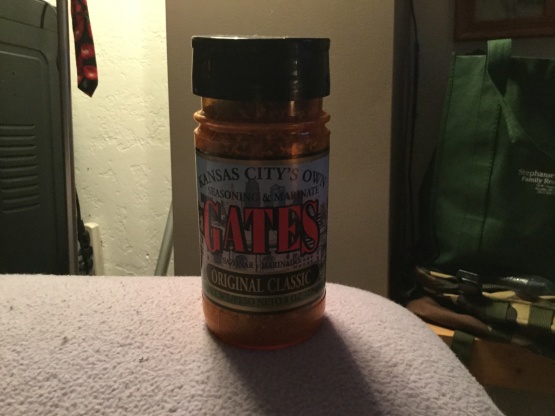 This is a BBQ rub that should be used with the Gates & Sons KC BBQ Sauce or Gates & Sons KC BBQ Baked Beans, both posted here. This is authentic KC Barbeque at it's best. If you can't be here then try these.

I used this rub on some ribs that I fixed last night and I have to admit it is pretty good stuff for a KC recipe.:0) Actually it not only helped in flavoring the ribs but it also made them fall off the bone tender! I did use my own sauce as my family is partial to it but I plan on using this rub for many a BBQ. (just don't tell my Texas Buds) Good Job MG!
In a medium bowl, mix together all ingredients.
Store in a tightly sealed jar.