Ms B.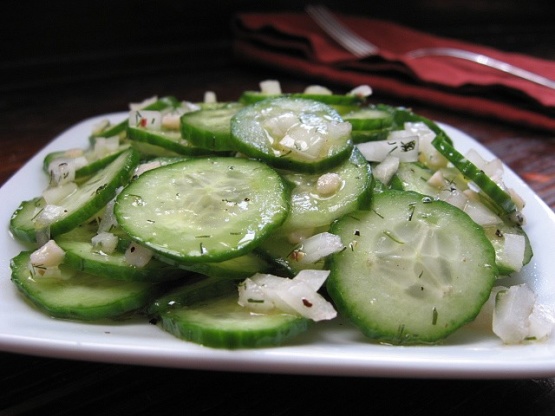 My husband and I have been trying to replicate the cucumber salad we have at our favourite little German restaurant. This isn't quite the same, but close enough. recipe adapted from razzledazzlerecipes.com.
Peel cucumbers, slice thin, and drain off all excess liquid.
Combine with remaining ingredients in bowl; mix well.
Marinate at least two hours, or preferably, overnight.