Gary Rhodes's Bread & Butter Pudding
Prep 20 mins
Cook 30 mins
I always hated those burnt raisins on top of Bread and Butter Pudding. This is a first class recipe - with no shrivelled and burnt bits of charcoal to spoil the flavour. This is the Rolls-Royce of bread puddings, using lots of eggs and cream. Make it when you have a surplus of eggs - or when you're making a pavlova or meringues!
Directions
Grease a 1.7 (3pint) litre pudding basin with butter.
First make the custard:.
Whisk the egg yolks and caster sugar. Split the vanilla pod and place in a pan with the milk and cream. Bring the milk and cream to the simmer, then sieve onto the egg yolks, stirring all the time.
Then:.
Arrange the bread in layers in the prepared basin, sprinkling the sultanas and raisins in between layers. Finish with a final layer of bread without any fruit on top as this tends to burn. The warm egg mixture may now be poured over the bread and cooked straightaway or pour the custard over the pudding then leave it to soak for 20 minutes before cooking as it allows the bread to take on a new texture and have the flavours all the way through. So says Gary.
Preheat the oven to 180C/350F/gas4.
Put the dish in roasting tray three-quarters filled with warm water and place in the oven. Cook for about 20-30 minutes until it begins to set. We're not aiming for a thick custard here - says Gary.
When ready, remove from the water bath, sprinkle liberally with caster sugar to cover and glaze under the grill on medium heat, until the sugar dissolves and caramelizes.
Most Helpful
This is a lovely, gooey bread and butter pudding - it leaves out the egg whites, which means it doesn't set the way other B&B puddings do -it's really rich and custardy instead.
This is an excellent Bread and Butter Pudding recipe. It is the one I use all the time with excellent results. You can't beat Gary Rhodes! He's the best and this is the best Bread and Butter Pudding recipe around! Thanks for posting! I highly recommend this one to anyone!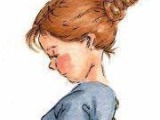 This is the best bread and butter pudding ever. My husband went how boring and ate the most