Garlicky Peppers and Shrimp
loof751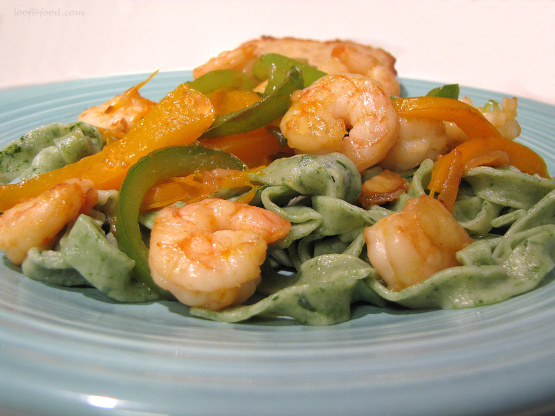 This dinner party-worthy dish is a snap to make, simply toss together grilled sweet peppers, garlic, cayenne pepper, and jumbo shrimp.
Cook pasta according to package directions; drain and return to pan.
Toss with 2 tablespoons of the olive oil, set aside and keep warm.
Meanwhile, in skillet heat the remaining 2 tablespoons olive oil over medium-high heat.
Stir in peppers, onions, and garlic, stir-fry 4 to 6 minutes or until crisp-tender.
Add shrimp and cayenne pepper.
Cook 2 to 3 minutes more or until shrimp are opaque, stirring occasionally. Serve over pasta. .