Garlicky Mushrooms Supreme
Bergy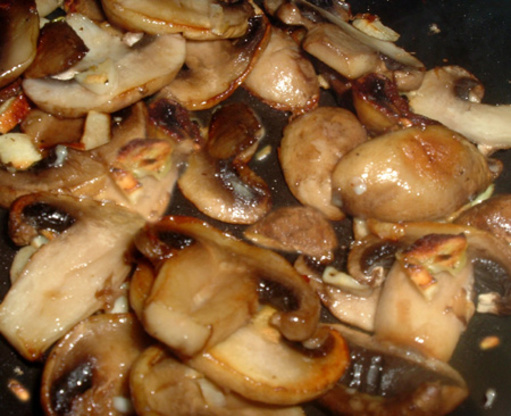 Yummy, yummy, yummy! My youngest has a fascination with mushrooms right now (he gets that from his mama!), so I knew I wanted to give another mushroom recipe a shot. I doubled the mushrooms and just left the rest of the recipe the same. Although, I did use dried minced garlic and dried parsley. Even my oldest loved it, and he's not usually all that keen on mushrooms. Same goes for hubby, and he was just as impressed as the rest of us. It's nothing at all fancy, but I love that about it. It lets the natural flavor of the mushrooms shine through. The only change I would make is to double the garlic next time as well. It didn't quite come out as strongly as I would have liked.
Saute mushrooms in olive oil, covered about 15 minutes.
Uncover; add garlic, parsley, salt and pepper.
Simmer until liquid evaporates.
Dont let the garlic brown.