Garlicky Mashed Cauliflower "potatoes"
Vin Cent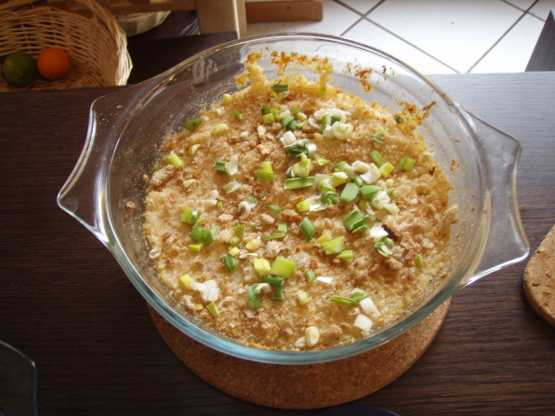 If you're looking for ways to eat your favorite foods in a healthier, lower calorie way and if mashed potatoes are a weakness, you'll love this veggier, less carbier alternative to your favorite comfort food! Even if you scoff at cauliflower, you'll never know that this dish isn't made from a spud! Recipe found at healthyvoyager.com

Another amaaaaaazing recipe from "Wish I could cook"! Simple, quick and easy but so much flavor in it! As an extra tip, use a regular food processor or be careful when mashing the cauliflower with an immersion blender... if not your kitchen will need an extra cleaning! Also, I spread some extra bread crumbs and scallions on top. Was extra flavorful!
Bring a stockpot of water to boil over high heat.
Clean and cut cauliflower into small pieces. Cook in boiling water for about 6 minutes, or until well done. Drain well; do not let cool and pat cooked cauliflower very dry between several layers of paper towels.
In a bowl with an immersion blender, or in a food processor, puree the hot cauliflower with the cream cheese, nutritional yeast, garlic, boullion and pepper until almost smooth.
Garnish with chives, and serve hot.
Try roasting the garlic and adding a little fresh rosemary for a whole new taste.