gailanng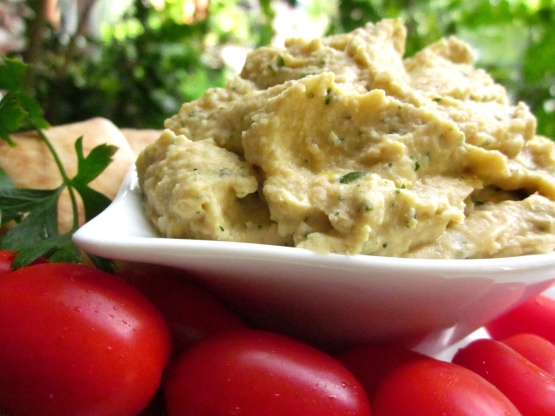 This is a lower fat version of the traditional hummus. If you love garlic, this is for you!

Asked my husband how he likes tahini-less hummus. His voice, muffled and overfilled said, "Rrrrhis rooood!" I was inexplicably happy not to miss that spectacle. Made for PRMR.
Preheat oven to 425°.
Wrap garlic heads in aluminum foil.
Cook in oven until very soft, about 30 minutes.
Remove from oven, and allow to cool in the foil.
When cool, cut each head in half horizontally, and squeeze cloves into the bowl of a food processor.
Add remaining ingredients, and puree until smooth.
Add up to 2 tablespoons water if mixture is too thick.
Refrigerate in an airtight container, up to 3 days, until ready to serve.
Great served with pita chip or crackers.