lazyme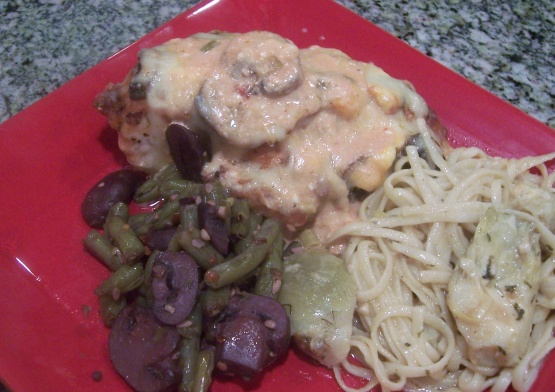 Delicious green bean side dish. I also add sautéed mushrooms when I have them on hand. (The mushrooms in the picture are so red because I used leftovers from sautéing them in red wine the night before). My DH wants bacon added next time - he loves bacon with green beans.

These were really good. I added some garlic powder after they were cooked because they didn't have as much garlic flavor as I had anticipated. Thanks!
Wash green beans well.
Snap off both ends of the green beans, snap them in half leaving you with pieces that are two to three inches long.
Heat olive oil in a skillet on medium heat and add minced garlic and sauté until the garlic begins to brown.
Add green beans and continue to sauté on medium heat until heated through for five to seven minutes.
Sprinkle with salt just before serving.