Katzen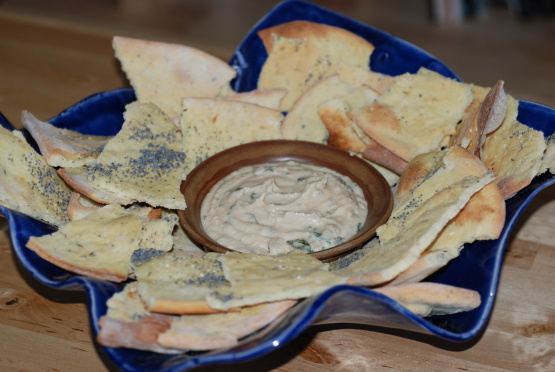 This is so good!! Serve on crackers or on celery pieces, for an appy or as a condiment with meats, or make a toasted crostini of it, topped with parmesan cheese.

Top Review by GinnyP
This is so delicious! Mere words don't do it justice! I've been buying hummus and other dip/spreads pre-made. This was just so easy and so very fresh tasting! I think roasting the garlic is the way to go, and if blanching, blanch for more than one minute (3? perhaps). And (confession time) I added 4 T of white wine vinegar instead of 4 tsp by mistake. No problem, thankfully. : ) I also packed my 1/4 cup full of basil and went for the full 1/4 tsp cayenne. Thank you for another keeper! It's a great one to make for last minute guests, too. It all fit in my mini-prep (another plus, easy clean-up). lol Thanks, Dorothy!
separate and peel cloves of garlic.
In saucepan of boiling water, blanch garlic for 1 minute, drain (or if preferred, roast garlic).
In food processor or blender or bowl, and using a fork, mash garlic, beans, oil, vinegar, salt and pepper until smooth.
Stir in basil.