Garlic Vinaigrette over Green Beans

Mmmmmmmm Good green beans!! I have used this vinaigrette on salads also, it is very good. from Cooking light.
Directions
Vinaigrette: Combine first 7 ingredients in a small bowl, (from lemon rind to garlic), stir to mix with a whisk.
Beans: Cook beans in a large pot of boiling water, 4 minutes or until crisp tender.
Drain well.
Place beans in a large bowl, add lemon mixture, toss well to coat.
Sprinkle with almonds and thyme.
Most Helpful
These were great, I didn't have a lot of almonds so I used what was left of my pine nuts, and it was very good!
This recipe was delicious!! I brought it to a party for a side dish and there wasn't one bean left. But I did let the beans cook a little longer so they would be softer.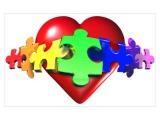 excellent! took a chance & had these on my xmas eve dinner menu...they were a hit! thanks for sharing!