Garlic-Stuffed Pork Roast With Glaze
For even more flavor after seasoning the roast cover and refrigerate overnight -- for best results use a meat thermometor for this, stuff the roast with as many cloves as desired, I say the more the better! --- NOTE if you prefer lots of glaze, use 1 cup sugar, 2 tablespoons cornstarch, 1/2 cup vinegar, 1/2 cup water and 1/4 cup soy sauce, cook as directed.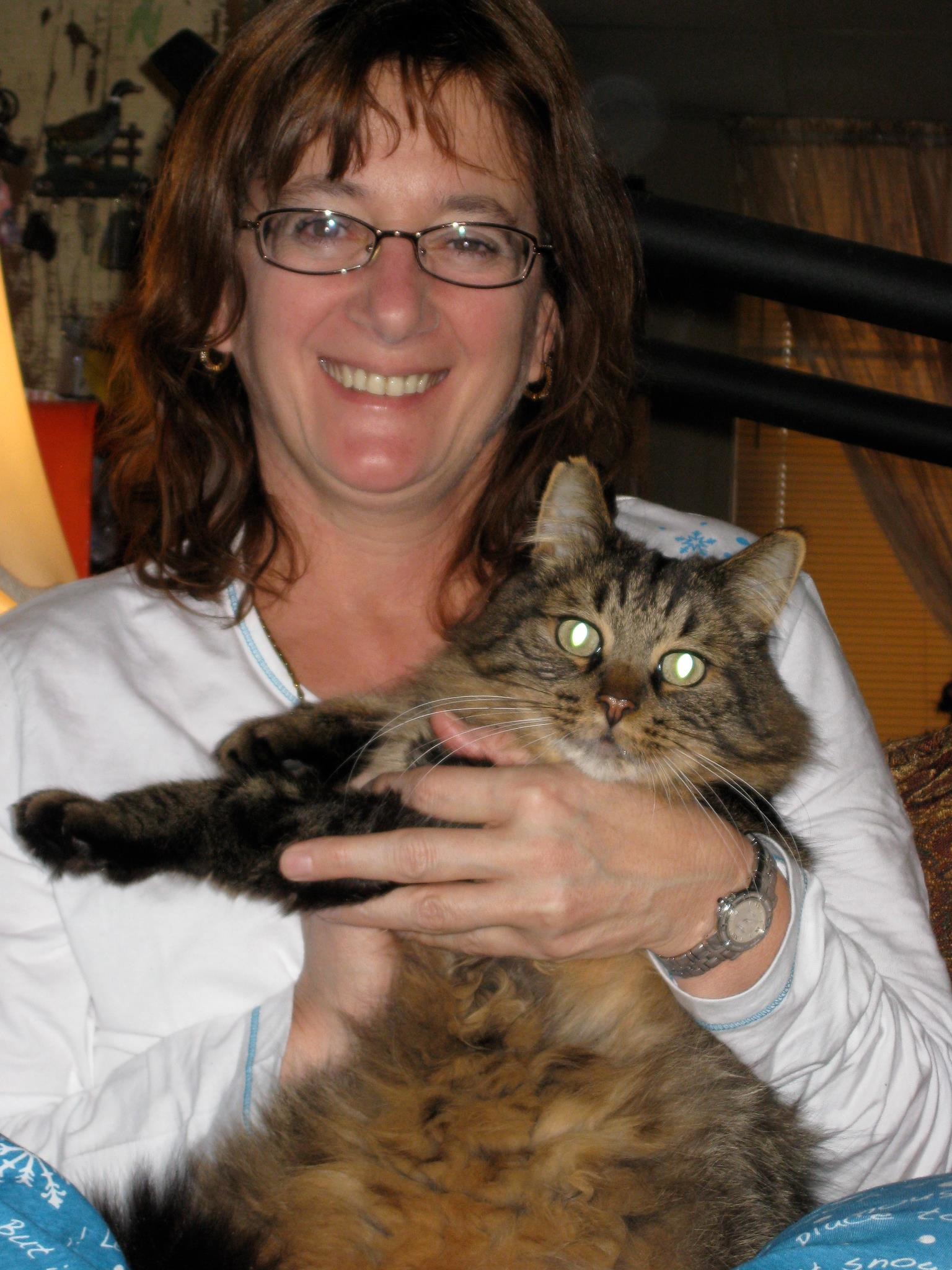 Oh My !!!! What can I say other than superlicious !!!! I had bought a smaller roast because it was just me and I wanted some leftovers for other recipes. I love garlic like you do Kitten and made many slits in the roast and put cloves of garlic in them....I had prepared it and put it in the fridge for a few hours. I didn't need to cook it obviously for 3 hours because it was smaller. The flavor was oh my gawd so yummy!!! The flavor of garlic and the delicious flavor of the glaze..The pork was just falling apart. I will be making this recipe many times. I just loved it. Thanks for sharing another wonderful recipe Kitten.....
Make small slits all over in the roast then stuff whole or half garlic cloves into each slit.
Rub the roast with olive oil.
In a small bowl combine the sage with salt, pepper, garlic powder and cayenne pepper; rub the roast all over with the spice mixture.
Place the roast in a roasting pan, then let sit out on the counter for a few hours.
Preheat oven to 325 degrees F.
Set oven rack to middle position.
Roast for about 3 hours or until the internal temperature reaches 145 degrees F (the temperature will rise more after removing from the oven).
For the glaze: while the roast is cooking in a small saucepan combine the sugar with cornstarch, vinegar, water and soy sauce; bring to a simmer over medium heat stirring occasionally.
Cook until bubbly and thickened.
Brush the roast 3-4 times during cooking.
The last 30 minutes of cooking pour the remaining glaze over the roast.
Allow the roast to sit for about 10 minutes before slicing.