Garlic Spinach Cheese Fondue (The Stinking Rose Rest.)
Prep 15 mins
Cook 10 mins

This is from the cookbook of the Stinking Rose Restaurant in LA. I use this as a spread adding more spinach to it, on top of toasted baguette slices. I also cut in half because i am only 1 person normally.
Directions
In a heavy saucepan, melt the butter over medium-low heat. Add the garlic and sauté for 2 to 3 minutes, until it becomes golden brown around the edges. Be careful not to overcook the garlic, or it will become bitter. Add the wine.
In a bowl, toss the cheeses with the cornstarch to coast. Add the cheese to the pan, 1 cup at a time, stirring frequently, until the cheese melts before adding the next cup. Add the spinach and the cream. Stir until the mixture becomes creamy and smooth. Season with salt and pepper.
Transfer the mixture to a fondue pot over low heat, or pour into a warmed ceramic ramekin. Sprinkle with minced chives. Serve immediately with your choice of dippers.
Most Helpful
This was really good. Very nice blend of flavors. This is the first fondue recipe I ever made. It was much simpler than I had thought although it is definitely a recipe you want to have all your ingredients measured out and ready, as things go quite fast introducing the ingredients. Thanks for sharing MM. -Bird-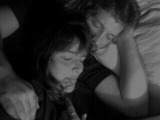 This had great flavor and was simple to make. I used half-and-half instead of heavy cream, because the mixture seemed a little too thick to me. It had the perfect amount of garlic, and the chopped spinach made the sauce visually appealing. I think this is closer to 4 servings (my boyfriend and I can eat A LOT, and we weren't able to finish this off). We dipped mushrooms, broccoli, and zucchini sticks. Thanks so much for posting this; we really enjoyed it!