Garlic-spiked Broccoli and Mushrooms With Rosemary
vrvrvr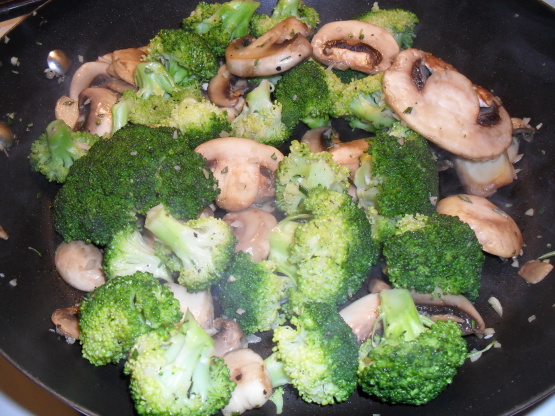 This goes very nice with a leg lamb or lamb chops. Points 0.

Love Garlic, Love Mushrooms, Love Broccoli. Need I say more. I make and serve this with many different dishes. I just seem to compliment everything. I was able to go out to the garden and pick fresh rosemary which I always love to do!
In large skillet, heat oil over medium heat.
Add garlic and saute 1 minute.
Add mushrooms and saute 3 minutes, until mushrooms release juice.
Add broccoli and rosemary and cook 3 to 5 minutes or until broccoli is crisp-tender.
Season to taste with salt and pepper.