Redsie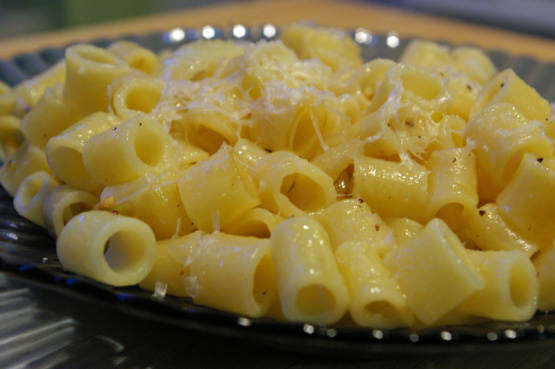 This is my absolute favorite comfort food! I love it so much- there are no changes necessary!!!! Thanks so much for sharing.
To cook spaghetti sauce, in a heavy skillet or cast iron frying pan, slowly heat the olive oil and butter, add garlic, onion and saute until dark golden.
Meanwhile, cook spaghetti in a large pot of slow to medium boiling water until tender.
Drain, do not rinse.
Pour sauce hot over cooked spaghetti, toss lightly to coat and top with parmesan cheese.
Serve with french bread and extra Parmasan cheese at the table.
This recipe will cover about 1/2 pound of spaghetti or other Italian pasta.
For a variation, sprinkle with fresh-dried basil before serving.