Garlic Soup With Potatoes and Cumin
Parsley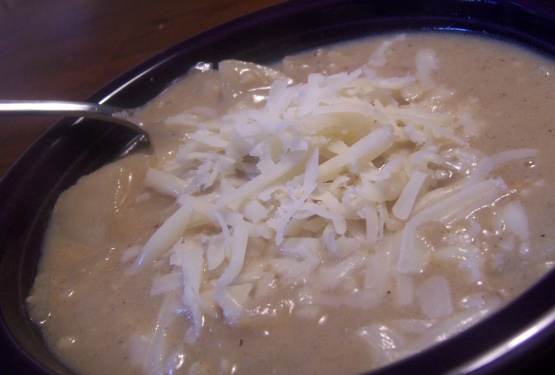 This is a pretty tasty soup. The addition of egg yolks may seem a bit strange, but they really make a rich broth (and maybe a slightly unhealthy soup...sigh).

OK...I was a bit skeptical at first, but WOW this was tasty! Here is how I made it: I didn't have vegetable broth so I used homemade chicken broth instead. We are garlic FREAKS so I used a little bit more than a whole bud of garlic instead of the 4 cloves recommended. Also, I used a stick blender to 'cream' the soup just before I added the yolks. Absolutely EXCELLENT! This one goes into my 'Keeper' cookbook! Thanks for posting!
Place garlic, water, olive oil, salt, bay leaf, and sage in a soup pot. Bring to a boil, reduce heat, and simmer for 15 minutes.
Add salt and pepper, and remove the herbs. Add potatoes and cumin, and simmer for 10 minutes, or until the potatoes are tender.
Beat the egg yolks in a bowl, and beat half of the broth into the yolks. Add the yolk mixture to the pot, heat through (don't boil, or the yolks will curdle), and serve sprinkled with cheese.