KrisLady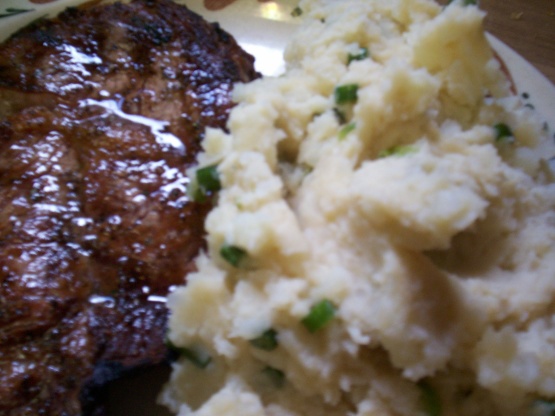 The best garlic mashed potatoes that you will ever taste!! If you don't grow your own garlic, look for scapes in a specialty shop or farmer's market.

This is incredible! I used half of the butter the recipe called for, and Evaporated Skim Milk rather than the whipping cream to save calories. It was still delicious. Sauteing the scapes mellows the flavor a bit, so they have a nice flavor that is not too strong.
Cook potatoes in salted boiling water until tender.
Melt butter& saute scapes for about 5 minutes.
Remove from heat& stir in cream.
Drain potatoes& mash.
Add garlic mixture& combine well.