Lainey39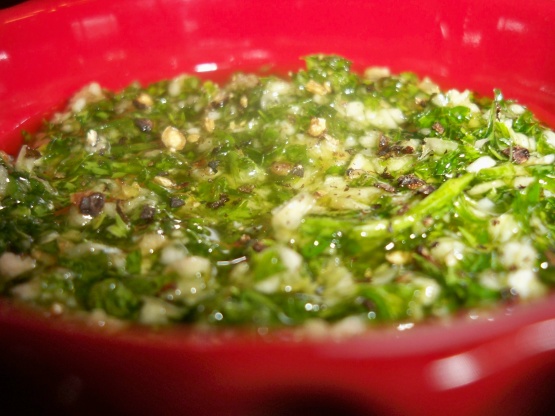 This recipe comes from the wonderful little Totally Garlic Cookbook by Helene Siegel and Karen Gillingham. My swap partner for the Fall Cookbook Swap 2008, KGCOOK, sent it to me along with many other great cookbooks.
In a medium bowl combine garlic, parsley, and olive oil. Season with salt, pepper, and red pepper flakes if using.
Tear baquette into bite sized pieces and use for dipping into salsa. This could also be served with grilled chicken or other meats.