Garlic, Rosemary and Olive Oil Roasted Potatoes
Bergy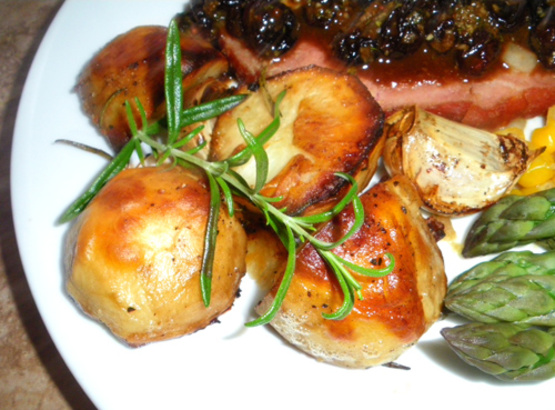 The smell while these are cooking is divine.

Easy and tastes wonderful ! Really good for someone working like me who can come home in the evening and cook something like this and even goes well with the guests . Thanks for sharing with all of us. Smiles Mini
Scrub potatoes well, and toss into a baking dish with the garlic and the oil.
Roll them around so they are well coated.
Season generously with salt and pepper and sprinkle on the rosemary and vinegar.
Roast in 200°C oven for at least one hour until potatoes are golden and cooked through.
Smell is wonderful!