Garlic-Roasted Vegetables
lazyme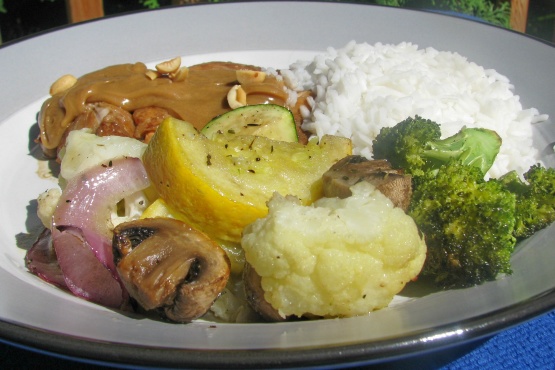 This was so delicious that I could have skipped the main course!

Oh man...these were GREAT! I followed this recipe exactly (except I increased the garlic and left all garlic cloves whole since I LOVE how they roast). I cooked these on convect for 1/2 the stated time and everything was PERFECTLY cooked! Even my 2 and 4 year old were enjoying some of the veggie's out of here. I did spritz all the veggies on the pan with garlic EVOO rather than cooking spray. I was worried they wouldn't have much flavor since they weren't really tossed with anything but the thyme, salt and pepper. I worried for nothing. Everyone had 2 helpings. Will definitely be a repeater in our house. Thanks so much for posting!
Toss all ingredients in a bowl.
Line a large cookie sheet with parchment paper and place everyone on it evenly.
Lightly coat with cooking spray.
Bake at 400 degrees 45 minutes or til potatoes are tender.