ImPat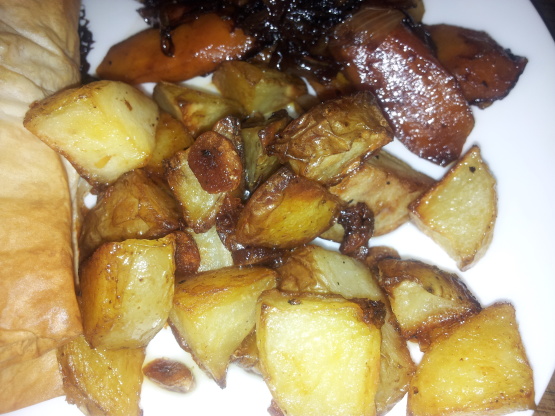 This recipe is based on one from Mr. Food. Originally you are to discard the garlic, but personally, its my favorite part to eat, it gets brown and crispy. Yumm.

Oh, these were lovely! I think I cut them a little small, so they verged on crunchy, and I didn't have to cook them as long as suggested, but super yum! love all the garlic.. of course I left it in, ha ha! Thanks Kim, lovely recipe! Made for Lucky 13 vegetarian swap
Preheat oven to 450 degrees.
Place potatoes into a 9 x 13 inch baking pan.
Cover potatoes with the oil, garlic and pepper; mix to coat.
Bake for 60-70 minutes, turning occasionally, until golden brown.