Garlic Roasted Dungeness Crab
tmjmack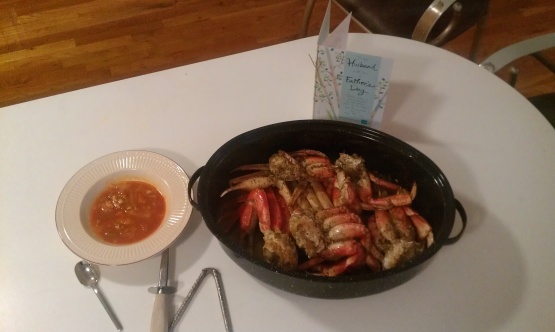 A great way to cook crabs. The garlic flavor really gets in there and gives them a great flavor.
This was the easiest, most delicious recipe! Made it for New Year's, what a perfect start to the year !!! yummm ... Thank you for the most delicious start to the New Year M&M
Preheat the oven to 500°F.
Heat butter, oil, and garlic is a large saucepan over medium-high heat. Add crabs, 2 at a time, toss well, season with salt & pepper.
Transfer to a large baking pan. Roast about 12 minutes, tossing well halfway through. Warm butter mixture, add lemon juice and parsley.
Arrange crabs in a large shallow bowl & drizzle butter mixture over. Serve immediately with chunks of hot bread and a nice white wine.