Garlic & Red Wine Vinegar Salad Dressing
Diana 2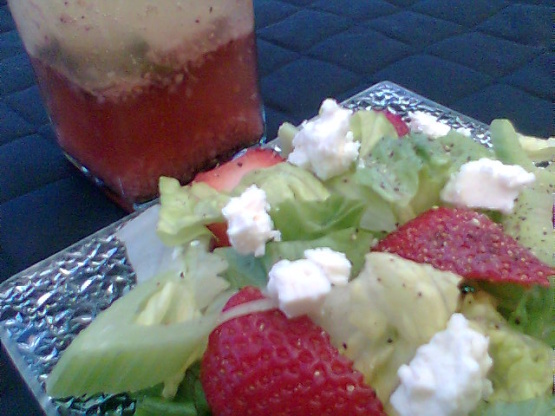 You'll feel like your in Italy! It was given to my father many years ago on l a grunion hunt company picnic by an Itilan business associate. A solid standard and favorite ever since.
Place all ingredients in jar you can shake.
Seal with lid.
Shake well.
Pour over choice of greens.
Enjoy!
Blends flavors if left at room temp over night.