Garlic Red Mashed Potatoes
PaulaG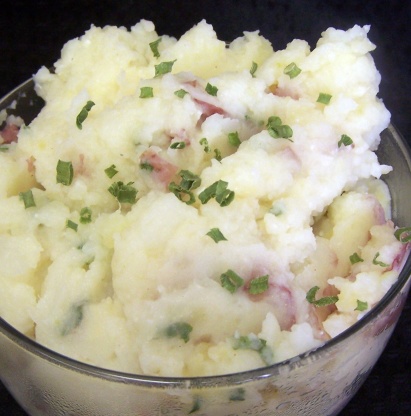 Love this recipe because you don't have to peel the potatoes. I didn't get it from anywhere...I've always made garlic potatoes this way. I guess you could say it's my recipe....or maybe I do it this way because it's the way my mother did it. LOL

Very tasty. And reheated well in the microwave. The garlic flavor was very mild. Next time, I think I'll increase to 5 cloves of garlic. Also recommend heating the sour cream before adding to the potatoes, to avoid cooling the potatoes too much.
Place potatoes& garlic in water.
Add salt.
Bring to a boil and cook until potatoes are fork tender.
Drain potatoes.
Add pepper and butter.
Add sour cream and mash all together until creamy.