twissis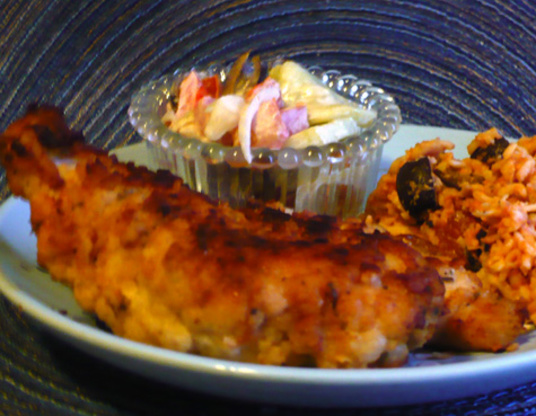 The simple ingredients in this recipe give it flavor the whole family will enjoy.

Made for your Football Pool win, this is definitely an easy-fix recipe that is both ingredient & family-friendly. The chicken was tender & moist, but surprisingly a bit bland for our taste pref. More of an issue for me was what I felt were problems w/proportions. My chicken breasts were lrg, so I split 2 breast halves into 4 smaller pieces & did not chg the amts of the other ingredients. Despite that, there was a shortage of the dry coating mixture. Additionally, the combo of 1T of olive oil 1T of butter wasn't near enough to fully brown & cook the 4 smaller pieces of chicken. That said, I'll be making this again & will prob use 1/3 cup flour w/2T of the Ranch dressing mix & extra garlic to get more dry coating & a more intense flavour. It was served w/a "creative" pasta side a cucumber salad. I really liked this & see it as compatible w/almost any family dining fare. Congrats on you FP win & thx for sharing this recipe w/us.
Flatten chicken slightly, and set aside.
In a shallow bowl, combine milk, and garlic.
In another shallow bowl, combine the flour, salad dressing mix,and pepper.
Dip chicken in milk mixture, then coat with flour mixture.
In a large skillet, cook chicken in oil and butter over medium high heat for 6-8 minutes on each side or until no longer pink.