Bergy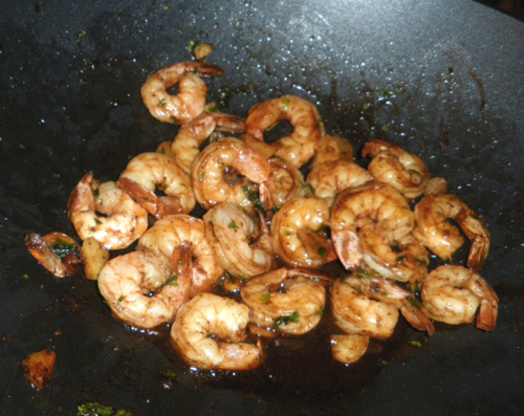 Shrimp and garlic. Great by itself as an appetizer, or served over pasta.

Top Review by Bergy
Wonderful easy recipe packed with flavor - I love Old Bay spice and this combination of lemon, garlic & wine is so tasty - It adds to the flavor - it does not overpower the prawns. I used Marsala wine in place of sherry6 Dec 09 Made again and enjoyed as much as last time
In large skillet, melt butter over low heat. Add garlic, and cook until softened - about 10 minutes - but don't let the garlic brown.
Add Old Bay, and cook 2 min, stirring constantly so garlic & spices don't burn. Add lemon juice and sherry and bring to a boil. Reduce the heat to low, simmer 1 minute, remove from heat.
Add parsley and shrimp to the garlic butter and toss together. Cook over medium heat until shrimp turn completely pink. Serve immediately, or at room temperature.