This would be great on fresh steamed veggies, especially corn on the cob.
Directions
Mix all ingredients together in a small bowl. Will keep in the refrigerator for up to a week.
Most Helpful
I hear it's been said that Garlic Parsley Butter on French bread is notorious for making you look like you put on 15 pounds. Deliciously made for PRMR.

I spread this over hot off the grill rib-eyes to give them a nice butter flavor and it turned out wonderfully. Spicing up butter is always a winner. Thanks for sharing the recipe.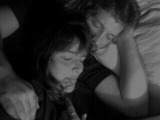 We had it on fresh baguette. It was really good. Thanks Margie :) Made for 123 hit wonders