jimf57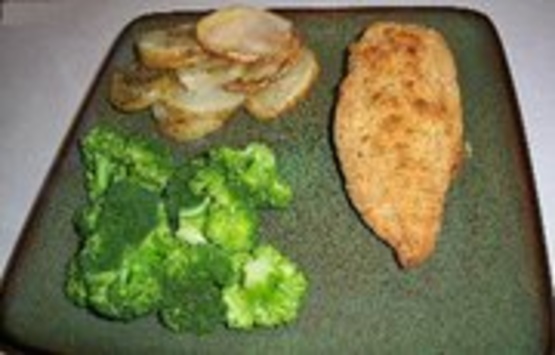 The chicken will come out tender and juicy. This is best when cooked on a wire rack in roasting pan. If you do not use a wire rack, you will need to turn the chicken halfway through baking time.
Preheat oven to 425 degrees F.
Warm the garlic and olive oil in small skillet and turn off heat. Don't let garlic burn. Let this set while you complete the next step to allow time for garlic flavor to infuse oil.
In a separate dish, combine the breadcrumbs, Italian seasoning and Parmesan cheese.
Dip the chicken breasts in the olive oil and garlic (Let the minced garlic attach to the chicken), then coat the chicken with the breadcrumb mixture. Place chicken on wire rack inside a roasting pan.
Bake in the preheated oven for 40 to 45 minutes, until no longer pink and juices run clear.