lazyme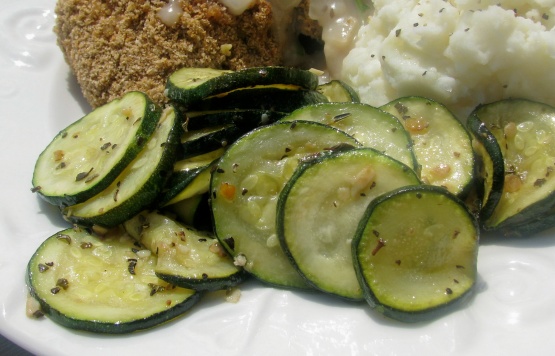 For a colorful variation you can use half yellow squash. From Taste of Home.
In a large skillet; cook and stir the garlic in oil over medium heat for 1 minute.
Add the zucchini, oregano, salt and pepper.
Cook and stir for 4-6 minutes or until the zucchini is crisp tender.