Garlic Mashed Potatoes III
Bergy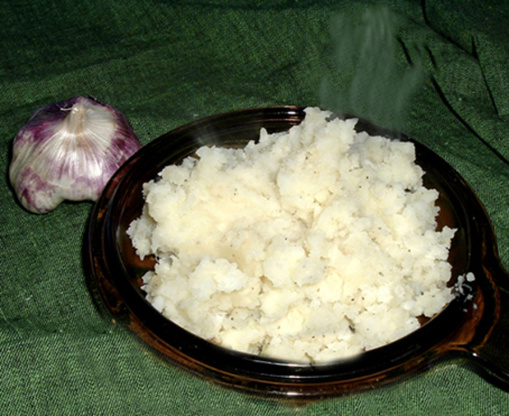 This was easy to make, but when mashing the potatoes and garlic, be sure to get the garlic mashed. It is hard to find it in the potatoes, so you need to mash it all well. The taste is subtle, but true. You may want to add a little more butter and salt.
Place potatoes and garlic in a sauce pan, cover with water and bring to a boil. reduce heat and simmer for 20 min and drain.
Return potatoes and garlic to the pan, add remaining ingredients.
Beat at medium speed or mash until smooth.