lazyme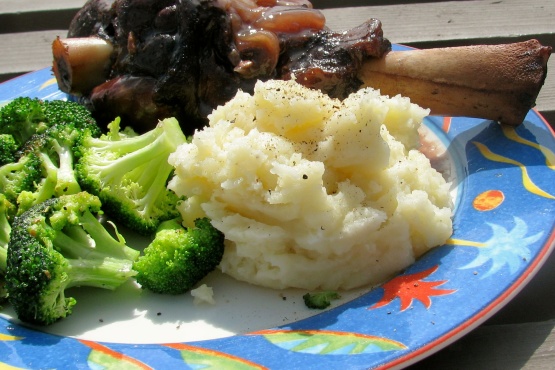 Don't be frightened by the amount of garlic. It becomes very mellow with cooking and tastes fantastic. My family loves these potatoes.
Peel and chunk the potatoes.
Add the whole cloves of garlic and cover with water.
Bring to boiling and cook until fork-tender.
Drain the water from the potatoes.
Dissolve the bouillon in warmed milk.
Mash the potatoes as usual (do not remove the garlic).
Mash them together, with milk/bouillon mixture, butter, salt and pepper.