Az B8990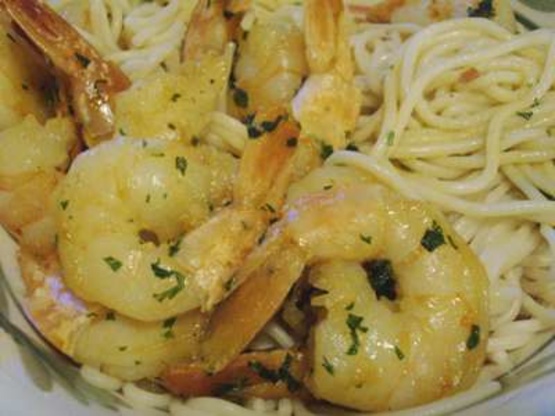 You would never know that this recipe is from Cooking Light. It is so full of flavour. Serve as an appetizer with cocktail forks. For a main course add 1/2 cup Fat free Carnation milk when reducning the sherry and cook another 2 minutes; add remaining ingredients and serve on angel hair pasta.
Heat oil in large saucepan over medium high heat.
Add pepper and garlic; sauté 30 seconds.
Add shrimps and salt; sauté 3 minutes;remove from skillet.
Add sherry,parsley and Old Bay seasoning.
Cook to reduce for 1 minutes.
Return shrimps to skillet and toss to coat.